NICA ACT.. H.R.5708 – Nicaraguan Investment Conditionality Act (NICA) of 2016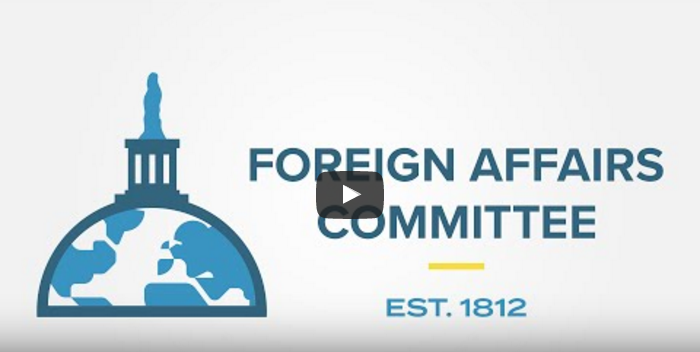 ¿En qué consiste la 'Nica Act', el proyecto de ley en EE.UU.?
En LOFF Bienes Raíces.. nos interesa brindar a nuestros clientes la información correcta y de primera mano con la que usted podrá informarse puede ver el siguiente vídeo del Senado de los Estados Unidos en el cual se aborda los temas incluidos en el Nica Act, posterior puede leer el documento oficial expuesto para la aprobación de esta ley
H.R.5708 — 114th Congress (2015-2016)
Shown Here: DESCARGAR EL PDF
Referred in Senate (09/22/2016)
114th CONGRESS
2d Session
H. R. 5708
---
IN THE SENATE OF THE UNITED STATES
Received; read twice and referred to the Committee on Foreign Relations
---
AN ACT
To oppose loans at international financial institutions for the Government of Nicaragua, other than to address basic human needs or promote democracy, unless the Government of Nicaragua is taking effective steps to hold free, fair, and transparent elections, and for other purposes.
Be it enacted by the Senate and House of Representatives of the United States of America in Congress assembled,
SECTION 1. SHORT TITLE.
This Act may be cited as the "Nicaraguan Investment Conditionality Act (NICA) of 2016".
SEC. 2. FINDINGS.
Congress makes the following findings:
(1) In 2006, Nicaragua, under President Enrique Bolaños, entered into a $175,000,000, 5-year compact with the Millennium Challenge Corporation (MCC).
2) After the 2008 municipal elections, the MCC stated that there was a pattern of decline in political rights and civil liberties in Nicaragua.
(3) In 2009, the MCC terminated the compact and reduced the amount of MCC funds available to Nicaragua by $61,500,000, which led to the compact ending in 2011.
(4) According to Nicaraguan law, the National Assembly is the only institution allowed to change the constitution but in 2009, Daniel Ortega circumvented the legislature and went to the Supreme Court, which he controls, to rule in his favor that Presidential term limits were inapplicable.
(5) The House Committee on Foreign Affairs convened a congressional hearing on December 1, 2011, entitled "Democracy Held Hostage in Nicaragua: Part 1" where former United States Ambassador to Nicaragua Robert Callahan testified, "First, that Daniel Ortega's candidacy was illegal, illegitimate, and unconstitutional; second, that the period leading to the elections and the elections themselves were marred by serious fraud; third, that Daniel Ortega and his Sandinista party have systematically undermined the country's fragile governmental institutions".
(6) From fiscal year 2012 until present, the Department of State found that Nicaragua did not meet international standards of fiscal transparency.
(7) On January 25, 2012, a press statement from Secretary of State Hillary Clinton said: "As noted by international observers and Nicaraguan civil society groups, Nicaragua's recent elections were not conducted in a transparent and impartial manner, and the entire electoral process was marred by significant irregularities. The elections marked a setback to democracy in Nicaragua and undermined the ability of Nicaraguans to hold their government accountable.".
(8) According to the Department of State's 2015 Fiscal Transparency Report: "Nicaragua's fiscal transparency would be improved by including all off-budget revenue and expenditure in the budget, auditing state-owned enterprises, and conducting a full audit of the government's annual financial statements and making audit reports publicly available within a reasonable period of time.".
(9) According to the Department of State's Country Reports on Human Rights Practices for 2015: "In 2011 the Supreme Electoral Council (CSE) announced the re-election of President Daniel Ortega Saavedra of the Sandinista National Liberation Front (FSLN) in elections that international and domestic observers characterized as seriously flawed. International and domestic organizations raised concerns regarding the constitutional legitimacy of Ortega's re-election. The 2011 elections also provided the ruling party with a supermajority in the National Assembly, allowing for changes in the constitution, including extending the reach of executive branch power and the elimination of restrictions on re-election for executive branch officials and mayors. Observers noted serious flaws during the 2012 municipal elections and March 2014 regional elections.".
(10) According to the Department of State's Country Reports on Human Rights Practices for 2015 in Nicaragua: "The principal human rights abuses were restrictions on citizens" right to vote; obstacles to freedom of speech and press, including government intimidation and harassment of journalists and independent media, as well as increased restriction of access to public information, including national statistics from public offices; and increased government harassment and intimidation of nongovernmental organizations (NGOs) and civil society organizations.
(11) The same 2015 report stated: "Additional significant human rights abuses included considerably biased policies to promote single-party dominance; arbitrary police arrest and detention of suspects, including abuse during detention; harsh and life-threatening prison conditions with arbitrary and lengthy pretrial detention; discrimination against ethnic minorities and indigenous persons and communities.".
(12) In February 2016, the Ortega regime detained and expelled Freedom House's Latin America Director, Dr. Carlos Ponce, from Nicaragua.
(13) On May 10, 2016, the Supreme Electoral Council announced and published the electoral calendar which aims to govern the electoral process.
(14) After receiving the electoral calendar for the 2016 Presidential elections, the Nicaraguan political opposition raised concerns and pointed to a number of anomalies such as: the electoral calendar failed to contemplate national and international observations, failed to agree to publicly publish the precincts results of each Junta Receptora de Voto (JRV), and failed to purge the electoral registration rolls in a transparent and open manner.
(15) Nicaragua's constitution mandates terms of 5 years for municipal authorities, which would indicate that the next municipal elections must occur in 2017.
(16) On June 3, 2016, the Nicaraguan Supreme Court—which is controlled by Nicaragua's leader, Daniel Ortega—instructed the Supreme Electoral Council not to swear in Nicaraguan opposition members to the departmental and regional electoral councils.
(17) On June 5, 2016, regarding international observers for the 2016 Presidential elections, President Ortega stated: "Here, the observation ends. Go observe other countries . . . There will be no observation, neither from the European Union, nor the OAS . . .".
(18) On June 7, 2016, the Department of State's Bureau of Democracy, Human Rights and Labor posted on social media: "Disappointed government of Nicaragua said it will deny electoral observers requested by Nicaraguan citizens, church, and private sector . . . We continue to encourage the government of Nicaragua to allow electoral observers as requested by Nicaraguans.".
(19) On June 8, 2016, the Supreme Electoral Council—which is controlled by Nicaragua's leader, Daniel Ortega—announced a ruling, which changed the leadership structure of the opposition party and in practice allegedly barred all existing opposition candidates from running for office.
(20) On June 14, 2016, President Ortega expelled three United States Government officials (two officials from U.S. Customs and Border Protection and one professor from the National Defense University) from Nicaragua.
(21) On June 29, 2016, the Department of State issued a Nicaragua Travel Alert which stated: "The Department of State alerts U.S. citizens about increased government scrutiny of foreigners' activities, new requirements for volunteer groups, and the potential for demonstrations during the upcoming election season in Nicaragua . . . Nicaraguan authorities have denied entry to, detained, questioned, or expelled foreigners, including United States Government officials, academics, NGO workers, and journalists, for discussions, written reports or articles, photographs, and/or videos related to these topics. Authorities may monitor and question private United States citizens concerning their activities, including contact with Nicaraguan citizens.".
(22) On August 1, 2016, the Department of State issued a press release to express grave concern over the Nicaraguan government limiting democratic space leading up to the elections in November and stated that "[o]n June 8, the Nicaraguan Supreme Court stripped the opposition Independent Liberal Party (PLI) from its long recognized leader. The Supreme Court took similar action on June 17 when it invalidated the leadership of the Citizen Action Party, the only remaining opposition party with the legal standing to present a presidential candidate. Most recently, on July 29, the Supreme Electoral Council removed 28 PLI national assembly members (16 seated and 12 alternates) from their popularly-elected positions.".
SEC. 3. STATEMENT OF POLICY.
It is the policy of the United States to support—
(1) the rule of law and an independent judiciary and electoral council in Nicaragua;
(2) independent pro-democracy organizations in Nicaragua; and
(3) free, fair, and transparent elections under international and domestic observers in Nicaragua in 2016 and 2017.
SEC. 4. INTERNATIONAL FINANCIAL INSTITUTIONS.
(a) In General.—The President shall instruct the United States Executive Director at each international financial institution to use the voice, vote, and influence of the United States to oppose any loan for the benefit of the Government of Nicaragua, other than to address basic human needs or promote democracy, unless the Secretary of State certifies and reports to the appropriate congressional committees that the Government of Nicaragua is taking effective steps to—
(1) hold free, fair, and transparent elections overseen by credible domestic and international electoral observers;
(2) promote democracy, as well as an independent judicial system and electoral council;
(3) strengthen the rule of law; and
(4) respect the right to freedom of association and expression.
(b) Report.—The Secretary of the Treasury shall submit to the appropriate congressional committees a written report assessing—
(1) the effectiveness of the international financial institutions in enforcing applicable program safeguards in Nicaragua; and
(2) the effects of the matters described in section 2 on long-term prospects for positive development outcomes in Nicaragua.
(c) Definitions.—In this section:
(1) APPROPRIATE CONGRESSIONAL COMMITTEES.—The term "appropriate congressional committees" means—
(A) the Committee on Foreign Affairs, the Committee on Appropriations, and the Committee on Financial Services of the House of Representatives; and
(B) the Committee on Foreign Relations, the Committee on Appropriations, and the Committee on Banking, Housing, and Urban Affairs of the Senate.
(2) INTERNATIONAL FINANCIAL INSTITUTION.—The term "international financial institution" means the International Monetary Fund, International Bank for Reconstruction and Development, European Bank for Reconstruction and Development, International Development Association, International Finance Corporation, Multilateral Investment Guarantee Agency, African Development Bank, African Development Fund, Asian Development Bank, Inter-American Development Bank, Bank for Economic Cooperation and Development in the Middle East and North Africa, and Inter-American Investment Corporation.
(d) Termination.—This section shall terminate on the day after the earlier of—
(1) the date on which the Secretary of State certifies and reports to the appropriate congressional committees that the requirements of subsection (a) are met; or
(2) 5 years after the date of the enactment of this Act.
(e) Waiver.—The President may waive this section if the President determines that such a waiver is in the national interest of the United States.
SEC. 5. ORGANIZATION OF AMERICAN STATES.
(a) Findings.—Congress finds that, according to the Organization of American States (OAS) report on the Nicaraguan 2011 Presidential elections, Nicaragua: Final Report, General Elections, OAS (2011), the OAS made the following recommendations to the Government of Nicaragua:
(1) "Prepare alternative procedures for updating the electoral roll when a registered voter dies.".
(2) "Publish the electoral roll so that new additions, changes of address and exclusions can be checked.".
(3) "Reform the mechanism for accreditation of poll watchers using a formula that ensures that the political parties will have greater autonomy to accredit their respective poll watchers.".
(4) "Institute regulations to ensure that party poll watchers are involved in all areas of the electoral structure, including the departmental, regional and municipal electoral councils and polling stations. Rules should be crafted to spell out their authorities and functions and the means by which they can exercise their authority and perform their functions.".
(5) "Redesign the CSE administrative structure at the central and field levels, while standardizing technical and operational procedures, including the design of control mechanisms from the time registration to the delivery of the document to the citizens; the process of issuing identity cards should be timed to the calendar and, to avoid congestion within the process, be evenly spaced.".
(b) Electoral Observation Mission.—The President shall direct the United States Permanent Representative to the Organization of American States (OAS) to use the voice, vote, and influence of the United States at the OAS to strongly advocate for an Electoral Observation Mission to be sent to Nicaragua in 2016 and 2017.
SEC. 6. STATEMENT OF POLICY.
The Department of State and the United States Agency for International Development should prioritize foreign assistance to the people of Nicaragua to assist civil society in democracy and governance programs, including human rights documentation.
SEC. 7. REPORT ON CORRUPTION IN NICARAGUA.
(a) Report Requirement.—Not later than 120 days after the date of the enactment of this Act, the Secretary of State, in consultation with the intelligence community (as defined in section 3(4) of the National Security Act of 1947 (50 U.S.C. 3003(4)), shall submit to Congress a report on the involvement of senior Nicaraguan government officials, including members of the Supreme Electoral Council, the National Assembly, and the judicial system, in acts of public corruption or human rights violations in Nicaragua.
(b) Form.—The report required in subsection (a) shall be submitted in unclassified form, but may contain a classified annex. The unclassified portion of the report shall be made available to the public.
Passed the House of Representatives September 21, 2016.
Attest:
karen l. haas,
Clerk
le brindamos también la referencia de (CNN Español) si esta interesado en algunas interpretaciones
–  » El proyecto de ley, cuyo nombre es Nicaraguan Investment Conditionality Act (NICA), fue presentado por la congresista republicana Ileana Ros-Lehtinen y por el congresista demócrata Albio Sires, y pretende que Estados Unidos vote en contra de los préstamos que el gobierno de Nicaragua busque ante entidades financieras multilaterales.»
"Debemos continuar con el sostenimiento de estándares para todos los gobiernos de  Centroamérica en temas de derechos humanos, corrupción y transparencia mientras examinamos dónde usar el dinero de contribuyentes estadounidenses", aseguró Ros-Lehtinen tras la presentación del proyecto de ley, en un comunicado.
"Esta versión de la Ley Nica va un paso más allá de la que Albio y yo presentamos en el último Congreso, pide que el régimen de Ortega combata activamente la corrupción y tome las medidas significativas para proteger a defensores y activistas de los derechos humanos. Estas son preocupaciones bipartidistas", dijo la representante por Florida. Según ella, la 'Nica Act' "será una herramienta poderosa que puede ayudar a poner fin a las atrocidades que se producen en Nicaragua y revertir su trayectoria destructiva actual".
El proyecto de ley especifica que Estados Unidos solo aprobaría los préstamos internacionales a Nicaragua por "razones humanitarias o para promover la democracia" en el país
fuente: CNN en español
ademas el resumen de Carlos F. Chamorro
La nueva versión de la ley Nica Act que pretende establecer el veto del gobierno de Estados Unidos a los créditos de Nicaragua ante el Banco Interamericano de Desarrollo (BID), el Banco Mundial (BM), y el Fondo Monetario Internacional (FMI), es condenable por razones éticas y también prácticas. La pretensión de cercenar el acceso del pais a créditos internacionales para obras de desarrollo, no admite ninguna clase de justificación política. No solamente porque el acceso a los organismos multilaterales de crédito es un derecho soberano, sino además porque su suspensión perjudicaría más a la población al privarla de obras de infraestructura productiva y social, que a la dictadura que pretende sancionar.
Se trata de un proyecto de ley contrario al interés nacional. Pero la causa de la Nica Act no reside en las supuestas gestiones de sectores de la oposición en el congreso de Estados Unidos, como alega irresponsablemente un comunicado oficial, sino en la demolición de las instituciones democráticas provocada por el Gobierno. El único responsable de eventuales sanciones económicas y políticas es el presidente Ortega que ha violado de forma recurrente la Constitución de la República, en tanto con los fraudes electorales, la anulación de la separación de poderes, la represión política, y la corrupción, ha atropellado convenios internacionales suscritos por Nicaragua sobre democracia y derechos humanos.
El nuevo proyecto de la Nica Act amplía y endurece las condicionalidades que ya estaban contempladas en la ley aprobada el año pasado, pero es más grave áun porque ignora totalmente los resultados del acuerdo político entre el Gobierno y el secretario general de la OEA, Luis Almagro, que fueron concebidos para frenarla. Para nadie es un secreto que la única razón por la que el comandante Ortega accedió a dialogar con la OEA, fue por la amenaza de la Nica Act que surgió como consecuencia del cierre del espacio político antes de las elecciones de noviembre. Súbitamente, el Gobierno pasó de pedir la destitución de Almagro a dialogar a puertas cerradas con la OEA, mientras Almagro engavetó su informe sobre el colapso de la democracia en Nicaragua, para incentivar a Ortega a hacer pequeñas concesiones sobre la mecánica electoral.
El resultado fue un acuerdo político a ejecutarse en tres años que incluye un "borrón y cuenta nueva", evidenciando el doble rasero de Almagro para tratar los casos de Nicaragua y Venezuela. Pero al revivir la Nica Act ignorando el diálogo con la OEA, los congresistas norteamericanos confirman que Almagro y Ortega desperdiciaron una oportunidad. El acuerdo no resulta creíble como una hoja de ruta para restablecer la democracia en Nicaragua, porque no toca los asuntos torales relacionados con la violación de la misma Carta Democrática de la OEA. Y si alguna duda quedaba, Ortega ha desacreditado el acuerdo con Almagro en el debate sobre la crisis de Venezuela, en el que su gobierno aparece defendiendo a la dictadura de Nicolás Maduro y atacando a la misma OEA, que supuestamente le serviría de paraguas ante el congreso norteamericano. De manera que mientras Almagro le reclama a los congresistas que la Nica Act "no es constructiva" y pide tiempo hasta que su diálogo brinde resultados, en su comunicado el gobierno de Ortega ni siquiera reivindica los compromisos mínimos que adquirió con Almagro y la OEA, porque en realidad su único interés ha sido ganar tiempo, sin haber tenido jamás la convicción de restablecer la democracia.
El futuro de la Nica Act como ley es, por ahora, impredecible pues depende de factores políticos asociados a la dinámica interna del Congreso y el Senado norteamericano. Lo único claro es que la amenaza de sanciones económicas solo puede ser derrotada en Managua y no en Washington. Aquí es donde está la raíz del problema: la demolición de las instituciones democráticas y la corrupción pública, que en este medio de comunicación hemos documentado con pruebas, sin que la Contraloria, la Fiscalía, la Asamblea Nacional, o la Corte Suprema de Justicia, hayan realizado alguna investigación oficial para castigar a los corruptos. La única virtud que tiene la Nica Act es que obligará a la sociedad nicaraguense, y en particular al sector privado que mantiene una alianza económica con el régimen autoritario, a confrontarse con el cáncer de la corrupción y la falta de transparencia pública, que por ahora no forma parte de su agenda.
En Nicaragua no necesitamos que el Departamento de Estado de EE.UU. publique un informe sobre la corrupción, como demanda la Nica Act, para constatar la existencia de una corrupción desenfrenada. Bastaría que las autoridades investiguen las denuncias que ha presentado la prensa independiente sobre el desvío ilegal de más de 4,000 millones de dólares de la cooperación estatal venezolana que, sin rendición de cuentas, han estado al servicio de los negocios privados de la familia presidencial. Y aunque esto no es viable a corto plazo, porque carecemos de un Estado democrático, es imperativo vencer el miedo para denunciar y documentar la corrupción. Si de verdad queremos frenar la Nica Act, el primer paso es ponerle límites a los abusos del poder y la corrupción. De lo contrario, el país seguirá siendo rehén de una dictadura institucional que ahora enfrenta la amenaza de sanciones sanciones económicas. Mañana puede ser incluso peor.